Your Sports + Fitness Journey powered by  

interested in improving
my abilities and
playing the sport I love
at higher levels.
learn more
that wants to support
my youth athlete's love
for sports and help them
realize their goals.
learn more
interested in improving
my team's physical abilities
and helping them enjoy
their sports experience.
learn more
interested in a daily
personalized plan to
help me achieve my
fitness + nutrition goals.
learn more
interested in offering
Re-Play's technology
to our customers.
learn more
What is Athlete Development
Powered by Re-Play?
An Exciting Intelligent Tech Platform that Includes:
– Highly Personalized Training/Fitness + Nutrition Technology
(Adult Fitness, Individual Sport, and Youth Multi-Sport), plus Integrated
– Lifestyle Enabled Resource Guide that Aggregates all of the Fragmented
Information, Products + Services, that Revolve Around Your Sport(s) to Provide
Everything You Need in One Place…And Everything is Personalized Just for You.
Re-Play's Technology Will Focus and Accelerate Your Development, Quickly
Improving Your Physical Abilities (Strength, Conditioning Speed and Agility),
While our Resource Guide will Give You Everything You Need, When You Need it,
to Get the Most Out of Your Sports/Fitness Experience.
TRAINING/FITNESS APP
Re-Play Offers Physical Training for:
LIFESTYLE ENABLED RESOURCE GUIDE
All of the Latest Lifestyle Information, Products + Services:
o Adult Fitness
o Youth Multi-Sport
o Baseball/Softball
o Soccer
o Football
o Basketball
o Ice Hockey
o Field Hockey
o Golf
o Lacrosse
o Volleyball
o Tennis
o Swimming
o Track + Field
o Wrestling
o Gymnastics
o Cheerleading
o and Many More!
o Sports Products
o Training Aids
o Lodging/Dining
o Scholarship Info
o College Athletics
o Health/Nutrition
o Product Reviews
o Entertainment
o Rehabilitation
o Attractions
o History
o Terminology
o Apparel
o Fundraising
o Recruiting
o Memorabilia
o Books/Movies
o Academics
o Career Info
o Transportation
o Equipment
o Offers + Deals
o Articles/Content
o Discounts
o Events
o How-To's
o and Lots More!
How Athlete Development Powered by Re-Play Works
We use a combination of our proprietary technology coupled with your data to deliver amazing results!
Just log in each day and our system does the rest.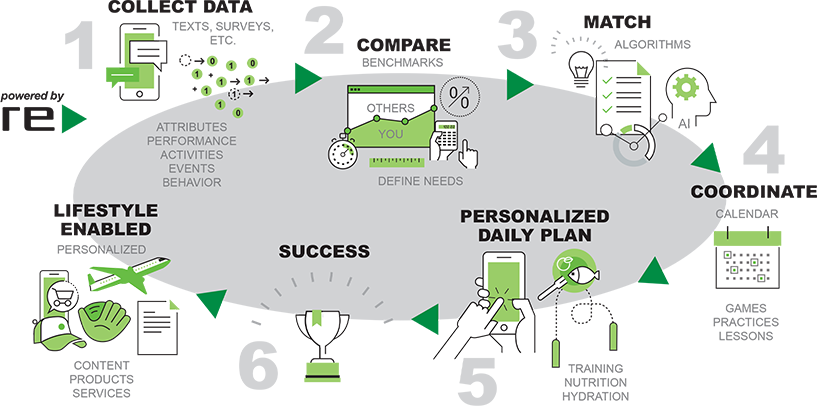 © 2023 RePlay Athletics     All Rights Reserved      Patents Pending
At RePlay we take your privacy seriously. Your personal individual info and data is extremely private information. All shared information is 100% at the exclusive control of the user. We will never share, rent or
sell your information. App Users – Playing sports and working out involve risk of injury or at times even death. User acknowledges that the services are designed to provide recommendations that guide player
development, but ultimately all training decisions and activity are the sole responsibility of the athlete and/or their parent/guardian, if the athlete is a minor. User acknowledges that the services provide
suggestions based on scientific analysis and user supplied information, however each athlete's personal circumstances may be different and require the use of judgement whether or not the recommendations
apply to your situation, and if they can be completed by the user without any injury or harm. By using the services the user agrees to hold harmless and release RePlay, its officers and affiliates, should
any injury arise from using the services
Using the

Ad Platform to Monetize Your Existing Apps
If your audience is not interested in training or fitness we can still help you generate revenue
using your existing apps, while eliminating the issues currently being experienced by 3rd party
advertising aggregators/servers due to Apple and Google's app tracking requirements.
Using our API (application programming interface) and open architecture, we take any user
data you collect and use it to drive our lifestyle enabled advertising system. This provides you
a turnkey solution for serving up hyper-targeted content and ads to your users as a closed loopsystem (no 3rd party involvement), while generating significant revenue for your business.
Contact us for more information.

The Athlete Development App, Powered by RePlay is Currently Available for
iPhones + iPads on the App Store and Android Phones + Tablets on Google Play:
Athlete Development, is an exciting app that uses sports science and artificial intelligence (AI) combined with your personal and performance info to create a unique, personalized, daily training, fitness + development experience to meet your specific needs. This is NOT a one-size-fits-all program. After answering a few simple questions, the app compares your info to national benchmarks of similar athletes across dozens of dimensions (age, sport, position, height, weight, level of play, etc.), defines your key development areas, matches + assigns daily training activity + nutrition plans, monitors your progress, and helps you become a better, more physically fit and prepared athlete. It even coordinates your training with other outside physical activity!
To make this possible we assembled top experts from all levels and facets of sport, nutrition + fitness to create a one-of-a-kind personalized experience for all ages. The app focuses and accelerates your physical development with an eye on safety, making you more physically fit after just a few sessions. You just log in each day and our professionals guide you through your personal video training + nutrition plans. The app will make you stronger, faster, and healthier, even after just a few sessions. As your abilities improve the program evolves, providing continuous improvement.
The app automatically configures itself for athletes who play one or more of these popular sports – baseball, softball, football, basketball, ice hockey, field hockey, lacrosse, gymnastics, soccer, cheerleading, water polo, wrestling, cycling, volleyball, track + field, tennis, golf, martial arts, equestrian, and snowboarding/skiing – ranging from beginner to professional, PLUS anyone that is not involved in a specific sport but is simply interested in improving their overall fitness. Everyone can benefit from our personal training, customized nutrition plans, helpful content, products + services to lead a healthier lifestyle!
The app gathers your performance, academic + other data + assembles a detailed player profile that differentiates you as an athlete and can be used to promote yourself to influencers at the next level. This can be shared with anyone you wish – family, coaches, administrators, scouts, etc., via text, email + social media, directly from within the app.
As a bonus, this release includes our extensive sports + fitness resource guide containing the world's largest repository of content, products + services designed to help you get the most out of your sports + fitness lifestyle! It contains thousands of listings, across hundreds of categories including sports + training equipment, related services, athletic apparel, travel info, entertainment, attractions, club + college information, articles, product reviews, special offers for app users + more!
KEY FEATURES INCLUDE:
– Physical Training
– Nutrition + Hydration
– Calendar Synchronization with Other Activity
– Goals + Accomplishments
– Injury + Recovery
– Sports + Fitness News
– Progress Tracking + Projectability
– Lifestyle Resource Guide
+ Much More
FOR USE BY ANY AGE, GENDER
OR LEVEL OF PLAY INCLUDING:
– Youth + Recreational
– Travel
– High School
– College
– Professional
– Adults
Company
When you log into an app that is "powered by Re-Play" you are about to embark on an athlete development journey created just for you, using our one-of-a-kind, sophisticated platform for individual, personal physical training, and fitness. Our platform is set up to support dozens of sports and general fitness. It leads the industry in both the areas of world class technology and sports/fitness expertise. When you use our system, you are reaping the benefit of the knowledge of some of the best programmers and engineers in the world, plus the expertise of the hundreds of coaches, trainers, nutritionists, and industry experts from youth level to professional, for virtually every major sport, who have contributed to making our platform what it is today. And with over 5 years in development, and 1.5 million lines of code written, there simply is no other solution that can focus and accelerate your physical development and deliver a more satisfying, safe, and robust sports experience available anywhere.
While opinions may differ, our network of coaches and trainers agree on one thing – to be a competitive athlete, you must have a certain level of physical ability. The primary measurements of physical abilities include strength, conditioning, agility, and speed. The physical side of training and development is the focus of our system. We have helped many thousands of athletes safely accelerate their development by just logging in each day, and undertaking a short list of narrated, video exercises. Then, when you show up on the field, court, track, or course, you are better prepared physically, and your coach can focus on teaching you the skills needed for success in your specific sport(s).
Virtually everything in our system is data-driven, to create a one-to-one relationship with you, however through a variety of methods, we do our best to make collecting and entering this data as quick and easy as possible. For example, our unique text and response interface simply texts back and forth the first time you use the primary features of the app to gather some basic information. Once this info is in our system you will not need to enter it again. You can just log in and get to work.
With respect to your data, we want you to rest assured that we never share or sell any of your information. You have complete control. Your data is simply that…your data. Any sharing of your information must be initiated by you. So, if you want to send your profile, an accomplishment, or update from the app to a family member, coach, or administrator, that is within your sole and complete control using text, email or by posting to social media.
We hope our platform helps you achieve 2 goals – 1) become the best physical version of yourself you can be, and 2) get the most out of your sports/fitness lifestyle. Aside from the core features that provide daily, personalized training and nutrition, you will find a variety of additional components that help you bring your sports journey to the next level and get the most out of your experience. Our resource guide contains everything you need to support your sports and fitness lifestyle including the latest equipment and apparel, plus extensive content, information and offers for lodging, dining, entertainment, events, attractions, recruiting, scholarships, careers, associations, and hundreds of other categories of information and items that you need. And as our app gets to know you better, it will automatically present items that match your interests. You will also notice certain events, actions and behaviors might dynamically generate items you need as well.
We thank you for your interest in our services. We are confident that once you are "powered by Re-Play" you will see your physical abilities reach a new level you may have never thought possible. We wish you great success both in life and in sport and appreciate you taking us along on your journey.
The Team @ Re-Play
Media Kit
(Click on a File to Download it)
Terms of ServiceUpdated 02/2022
GENERAL DESCRIPTION OF SERVICES:
We currently offer the following app titles:
Athlete Training and Development, Including our Sports Resource Guide.
Cost: Free of charge – no in-app purchases or subscription required to use all features.
RELEASE OF LIABILITY AND ASSUMPTION OF RISK AGREEMENT
IN CONSIDERATION of my being permitted to use the apps and online services (the "services") of Re-Play Athletics (Re-Play), I, for myself, my personal representatives, assigns, heirs, and next of kin (referred to as "I" or "me") agree to all the terms and conditions set forth in this agreement (the "Agreement"). I desire to use the Services provided by Re-Play Athletics.
I ACKNOWLEDGE THAT I AM AT LEAST 18 YEARS OF AGE, OR AM THE CONSENTING PARENT OF AN ATHLETE UNDER THE AGE OF 18. I AM AWARE AND UNDERSTAND THAT SPORTS INVOLVE THE RISK OF SERIOUS INJURY OR DEATH. I ACKNOWLEDGE THAT THE SERVICES ARE DESIGNED TO PROVIDE RECOMMENDATIONS TO GUIDE PLAYER DEVELOPMENT, BUT THAT ULTIMATELY ALL TRAINING DECISIONS AND ACTIVITY ARE THE MY SOLE RESPONSIBILITY. I ACKNOWLEDGE THAT THE SERVICES PROVIDE SUGGESTIONS BASED ON SCIENTIFIC ANALYSIS, HOWEVER EACH ATHLETE'S PERSONAL CIRCUMSTANCES MAY BE DIFFERENT AND REQUIRE THE USE OF MY PERSONAL JUDGEMENT WHETHER OR NOT THE RECOMMENDATIONS APPLY TO MY SITUATION AND IF THEY CAN BE COMPLETED BY MYSELF WITHOUT ANY INJURY OR HARM.
By using the Services, I hereby expressly waive and release any and all claims, now known or hereafter known in any jurisdiction throughout the world, against the Provider, their affiliates, organizations or associations that promote or require use of the Services, their sponsors, and their subject master experts and their officers, directors, managers employees, agents, representatives, affiliates, shareholders, members, successors and assigns (collectively, "Releasees"), on account of injury, death or property damage arising out of or attributable to my use of the Services or in sports activities generally, whether arising out of the negligence of the Provider or any Releasees or otherwise. I covenant not to make or bring any such claim against the Provider or any other Releasee, and forever release and discharge the Provider and all other Releasees from liability under such claims. I hereby represent that I have full power and all requisite authority to execute this Agreement and the release of liability contained herein, and that I have not in any way assigned or otherwise transferred the claims released under the terms of this Agreement.
This Agreement and the terms found in the apps and online at www.replay.app constitute the sole and entire agreement of the Provider and me with respect to the Services and supersedes all prior and contemporaneous understandings, agreements, representations and warranties, both written and oral, with respect to such Services. To an extent of a conflict between the Terms of Use and this Agreement, this Agreement shall control. If any term or provision of this Agreement is invalid, illegal or unenforceable in any jurisdiction, such invalidity, illegality or unenforceability shall not affect any other term or provision of this Agreement or invalidate or render unenforceable such term or provision in any other jurisdiction. This Agreement is binding on and shall inure to the benefit of the Provider and me and their respective successors and assigns. All matters arising out of or relating to this Agreement shall be governed by and construed in accordance with the internal laws of the State of California without giving effect to any choice or conflict of law provision or rule. Any and all disputes arising under this Agreement shall be sealed by binding arbitration as provided in the Terms of Use.
Introduction
Apps Powered by Re-Play Athletics and related services (collectively, "the Service") are operated by Re-Play Athletics ("us", "we", "the Company" or "the Companies"). By accessing or using our web site at www.replay.app or the mobile version thereof (the "Site"), you (the "User") signify that you have read, understand and agree to be bound by these Terms of Use ("Terms of Use" or "Agreement"), whether or not you are a registered member of Service. We reserve the right, at our sole discretion, to change, modify, add, or delete portions of these Terms of Use at any time without further notice. If we do this, we will post the changes to these Terms of Use on this page and will indicate at the top of this page the date these terms were last revised. Your continued use of the Service or the Site after any such changes constitutes your acceptance of the new Terms of Use. If you do not agree to abide by these or any future Terms of Use, do not use or access (or continue to use or access) the Service or the Site. It is your responsibility to regularly check the Site to determine if there have been changes to these Terms of Use and to review such changes.
PLEASE READ THESE TERMS OF USE CAREFULLY AS THEY CONTAIN IMPORTANT INFORMATION REGARDING YOUR LEGAL RIGHTS, REMEDIES AND OBLIGATIONS. THESE INCLUDE VARIOUS LIMITATIONS.
Registration Data; Account Security
In consideration of your use of the Site and Apps, you agree to (a) provide accurate, current and complete information about you as may be prompted by any registration forms on the Site ("Registration Data"); (b) maintain the security of your password and identification; (c) maintain and promptly update the Registration Data, and any other information you provide to the Companies, to keep it accurate, current and complete; and (d) be fully responsible for all use of your account and for any actions that take place using your account.
Proprietary Rights in Site Content; Limited License
All content on the Site and in the Apps (including all data provided by you) and available through the Service (the "Site Content") is the proprietary property of the Companies with all rights reserved. No Site Content may be modified, copied, distributed, framed, reproduced, republished, downloaded, scraped, displayed, posted, transmitted, or sold in any form or by any means, in whole or in part, without the Companies' prior written permission. Provided that you are eligible for use of the Site, you are granted a limited license to access and use the Site and the Site Content and to download or print a copy of any Site Content to which you have properly gained access solely for your personal, non-commercial use. You may not upload or republish Site Content on any Internet, Intranet or Extranet site or incorporate the information in any other database or compilation, and any other use of the Site Content is strictly prohibited. Such license is subject to these Terms of Use and does not permit use of any data mining, robots, scraping or similar data gathering or extraction methods. Any use of the Site or the Site Content other than as specifically authorized herein, without the prior written permission of Companies, is strictly prohibited and will terminate the license granted herein. Such unauthorized use may also violate applicable laws including copyright and trademark laws and applicable communications regulations and statutes. Unless explicitly stated herein, nothing in these Terms of Use shall be construed as conferring any license to intellectual property rights, whether by estoppel, implication or otherwise. This license is revocable at any time without notice and with or without cause.
Payment Terms
Users of our free version may use the App free of charge. The Company may choose to offer items for sale inside the App. These items will be sold for the prices as listed in the App.
Cancellation Policy
You may cancel your membership/registration at any time using the link that can be found on the My Account page in the App. If you choose to cancel your account please be advised that any data that had been entered by the user or any other source, compiled and saved will no longer be available if the user chooses to delete their account. This action is permanent and not recoverable.
If a user is not in compliance with these terms and conditions, we reserve the right to contact them to remedy the issue and/or cancel their access to our services.
Trademarks
"Re-Play", "PitchTracker" and "Re-Play Athletics" and other related graphics, logos, designs, page headers, button icons, scripts and service names are trademarks, trademarks or trade dress of the Companies in the U.S. and/or other countries. The Companies' trademarks and trade dress may not be used, including as part of trademarks and/or as part of domain names, in connection with any product or service in any manner that is likely to cause confusion and may not be copied, imitated, or used, in whole or in part, without the prior written permission of the Companies.
User Conduct
You agree not to use the Service or the Site to:
Harvest or collect email addresses or other contact information of other users from the Service or the Site by electronic or other means for the purposes of sending unsolicited emails or other unsolicited communications;
Use the Service or the Site in any unlawful manner or in any other manner that could damage, disable, overburden or impair the Site; upload, post, transmit, share, store or otherwise make available any content that we deem to be harmful, threatening, unlawful, defamatory, infringing, abusive, inflammatory, harassing, vulgar, obscene, fraudulent, invasive of privacy or publicity rights, hateful, or racially, ethnically or otherwise objectionable;
Upload, post, transmit, share or otherwise make available any unsolicited or unauthorized advertising, solicitations, promotional materials, "junk mail," "spam," "chain letters," "pyramid schemes," or any other form of solicitation;
Upload, post, transmit, share or otherwise make available any material that contains software viruses or any other computer code, files or programs designed to interrupt, destroy or limit the functionality of any computer software or hardware or telecommunications equipment; intimidate or harass another;
Upload, post, transmit, share, store or otherwise make available content that would constitute, encourage or provide instructions for a criminal offense, violate the rights of any party, or that would otherwise create liability or violate any local, state, national or international law; use or attempt to use another's account, service or system without authorization from the Companies, or create a false identity on the Service or the Site; or
Upload, post, transmit, share, store or otherwise make available content that, in the sole judgment of Companies, is objectionable or which restricts or inhibits any other person from using or enjoying the Site, or which may expose Companies or its users to any harm or liability of any type.
Mobile Services
The Service includes certain services that are available via your mobile phone, including (i) the ability to upload content to Service via your mobile phone and (ii) the ability to access certain Service features through a mobile application you have downloaded and installed on your mobile phone (collectively the "Mobile Services"). Your carrier's normal messaging, data and other rates and fees will apply. You should check with your carrier to find out what plans are available and how much they cost. In addition, downloading, installing, or using certain Mobile Services may be prohibited or restricted by your carrier, and not all Mobile Services may work with all carriers or devices. Therefore, you should check with your carrier to find out if the Mobile Services are available for your mobile devices, and what restrictions, if any, may be applicable to your use of such Mobile Services.
By using the Mobile Services, you agree that we may communicate with you regarding Service and other entities by SMS, MMS, text message, through social media accounts or other electronic means to your mobile device and that certain information about your usage of the Mobile Services may be communicated to us. In the event you change or deactivate your mobile telephone number, you agree to promptly update your Service account information to ensure that your messages are not sent to the person that acquires your old number.
The Apps, Site and the Service may be temporarily unavailable from time to time for maintenance or other reasons. Companies assume no responsibility for any error, omission, interruption, deletion, defect, delay in operation or transmission, communications line failure, theft or destruction or unauthorized access to, or alteration of, User communications. The Companies are not responsible for any technical malfunction or other problems of any telephone network or service, computer systems, servers or providers, computer or mobile phone equipment, software, failure of email or players on account of technical problems or traffic congestion on the Internet or at any Site or combination thereof, including injury or damage to User's or to any other person's computer, mobile phone, or other hardware or software, related to or resulting from using or downloading materials in connection with the Web and/or in connection with the Service. Under no circumstances will the Companies be responsible for any loss or damage resulting from anyone's use of the Site or the Service.
THE SITE, THE SERVICE (INCLUDING THE MOBILE SERVICES) AND THE SITE CONTENT ARE PROVIDED "AS-IS" AND THE COMPANIES DISCLAIM ANY AND ALL REPRESENTATIONS AND WARRANTIES, WHETHER EXPRESS OR IMPLIED, INCLUDING IMPLIED WARRANTIES OF TITLE, MERCHANTABILITY, FITNESS FOR A PARTICULAR PURPOSE OR NON-INFRINGEMENT. THE COMPANIES CANNOT GUARANTEE AND DOES NOT PROMISE ANY SPECIFIC RESULTS FROM USE OF THE SITE AND/OR THE SERVICE AND/OR ANY PLATFORM APPLICATIONS. COMPANIES DO NOT REPRESENT OR WARRANT THAT SOFTWARE, CONTENT OR MATERIALS ON THE SITE OR THE SERVICE ARE ACCURATE, COMPLETE, RELIABLE, CURRENT OR ERROR-FREE OR THAT THE SITE OR SERVICE OR ITS SERVERS ARE FREE OF VIRUSES OR OTHER HARMFUL COMPONENTS. THEREFORE, YOU SHOULD EXERCISE CAUTION IN THE USE AND DOWNLOADING OF ANY SUCH SOFTWARE, CONTENT OR MATERIALS AND USE INDUSTRY-RECOGNIZED SOFTWARE TO DETECT AND DISINFECT VIRUSES. WITHOUT LIMITING THE FOREGOING, YOU UNDERSTAND AND AGREE THAT YOU DOWNLOAD OR OTHERWISE OBTAIN CONTENT, MATERIAL, DATA OR SOFTWARE FROM OR THROUGH THE SERVICE AND ANY PLATFORM APPLICATIONS AT YOUR OWN DISCRETION AND RISK AND THAT YOU WILL BE SOLELY RESPONSIBLE FOR YOUR USE THEREOF AND ANY DAMAGES TO YOUR MOBILE DEVICE OR COMPUTER SYSTEM, LOSS OF DATA OR OTHER HARM OF ANY KIND THAT MAY RESULT.
The Companies reserve the right to change any and all content, software and other items used or contained in the Site and any Services and platform applications offered through the Site at any time without notice. Reference to any products, services, processes or other information, by trade name, trademark, manufacturer, supplier or otherwise does not constitute or imply endorsement, sponsorship or recommendation thereof, or any affiliation therewith, by the Companies.
Limitation on Liability
IN NO EVENT WILL THE COMPANIES OR THEIR DIRECTORS, EMPLOYEES OR AGENTS BE LIABLE TO THE USER OR ANY THIRD PERSON FOR ANY INDIRECT, CONSEQUENTIAL, EXEMPLARY, INCIDENTAL, SPECIAL OR PUNITIVE DAMAGES, INCLUDING FOR ANY LOST PROFITS OR LOST DATA ARISING FROM YOUR USE OF THE SITE OR THE SERVICE, OR ANY OF THE SITE CONTENT OR OTHER MATERIALS ON, ACCESSED THROUGH OR DOWNLOADED FROM THE SITE, EVEN IF THE COMPANIES ARE AWARE OR HAS BEEN ADVISED OF THE POSSIBILITY OF SUCH DAMAGES. NOTWITHSTANDING ANYTHING TO THE CONTRARY CONTAINED HEREIN, THE COMPANIES' LIABILITY TO YOU FOR ANY CAUSE WHATSOEVER, AND REGARDLESS OF THE FORM OF THE ACTION, WILL AT ALL TIMES BE LIMITED TO THE AMOUNT PAID, IF ANY, BY YOU TO THE COMPANIES FOR THE SERVICE, BUT IN NO CASE WILL THE COMPANIES' LIABILITY TO YOU EXCEED $1000. YOU ACKNOWLEDGE THAT IF NO FEES ARE PAID TO COMPANIES FOR THE SERVICE, YOU SHALL BE LIMITED TO INJUNCTIVE RELIEF ONLY, UNLESS OTHERWISE PERMITTED BY LAW, AND SHALL NOT BE ENTITLED TO DAMAGES OF ANY KIND FROM COMPANIES, REGARDLESS OF THE CAUSE OF ACTION.
CERTAIN STATE LAWS DO NOT ALLOW LIMITATIONS ON IMPLIED WARRANTIES OR THE EXCLUSION OR LIMITATION OF CERTAIN DAMAGES. IF THESE LAWS APPLY TO YOU, SOME OR ALL OF THE ABOVE DISCLAIMERS, EXCLUSIONS OR LIMITATIONS MAY NOT APPLY TO YOU, AND YOU MAY HAVE ADDITIONAL RIGHTS.
Governing Law
By visiting or using the Site and/or the Service, you agree that the laws of the State of California, without regard to principles of conflict of laws, will govern these Terms of Use and any dispute of any sort that might arise between you and the Companies or any of our affiliates.
Indemnity
You agree to indemnify and hold the Company, their subsidiaries and affiliates, and each of their directors, officers, agents, contractors, partners and employees, harmless from and against any loss, liability, claim, demand, damages, costs and expenses, including reasonable attorney's fees, arising out of or in connection with any content you provide through the Site, your use of the Service or the Site, your conduct in connection with the Service or the Site or with other users of the Service or the Site, or any violation of this Agreement or of any law or the rights of any third party.
THE PLAYING OF SPORTS INVOLVES THE RISK OF ACCIDENT, INJURY OR EVEN DEATH. THE ADVICE AND INFORMATION PRESENTED IN OUR APPS AND ONLINE ARE OFFERED AS RECOMMENDATIONS, BUT IT IS IN THE USER'S HANDS TO DECIDE WHAT IS BEST FOR THEIR OWN PERSONAL SITUATION AND CIRCUMSTANCES. EVERY HAS AND SHOULD KNOW THEIR LIMITS. THE COMPANIES AND THEIR AFFILIATES ARE NOT RESPONSIBLE OR LIABLE IN ANY WAY FROM THE USE OF ANY INFORMATION, OR ANY CONSEQUENCES THAT ARISE FROM USING THE INFORMATION CONTAINED IN OR GENERATED BY OUR APPS, ONLINE TOOLS AND SOFTWARE. THE FINAL DECISION ABOUT PARTICIPATION, LEVEL OF EFFORT EXERTED, AND TRAINING ACTIVITIES IS ULTIMATELY THE SOLE RESPONSIBILITY OF THE ATHLETE, AND/OR THE ATHLETE'S PARENT OR GUARDIAN, IF THE ATHLETE IS A MINOR (UNDER 18 YEARS OF AGE).
Privacy Policy
Updated 02/2022
This privacy policy governs your use of software application for mobile devices that were created by Re-Play Athletics (RE-PLAY). The Applications help the user collect statistics and data, analyze the information, generate reports, help direct training and development, and share information with others within the approved guidelines of the user.
What information does the Application obtain and how is it used?
The applications and online tools (collectively the PLATFORM) collect information from a broad range of interviews, questionnaires, databases, devices, software, other apps and a variety of data driven sources. Data collected includes general information about the user, the session during which they participate in the sport or related training, the person recording the data, and the outcome of the session. This information is used to help the Athlete and their support group (parents, friends, family, coaches, teachers, recruiters, etc.) to better understand the results of their efforts and to help them assess needs and direct future training opportunities. The App also collects account information and sharing preferences of the licensed user. The platform does not share any information about the user(s) or the data collected without the express written consent of the user, with the exception of aggregated data, which does not include personal information, which is aggregated together anonymously and used for benchmarking purposes.
User Provided Information
The Platform obtains the information you provide when you download and register the Application.
When you register with us and use the Applications, you generally provide (a) your name, email address, age, user name, password and other registration information; (b) transaction-related information, such as when you make purchases, respond to any offers, or download or use applications from us; (c) information you provide us when you contact us for help; (d) information you enter into our system when using the Application, such as other personal or performance (health/fitness) information used by our Platform to define and direct your training and development or provide content in the form of educational information, products, services, events or promotions for such that matches your expressed interests.
We may also use the information you provided us to contact your from time to time to provide you with important information, required notices and marketing promotions.
Automatically Collected Information
In addition, the Applications may collect certain information automatically, including, but not limited to, the type of mobile device you use, your mobile devices unique device ID, the IP address of your mobile device, your mobile operating system, the type of mobile Internet browsers you use, and information about the way you use the Application.
Do the Applications collect precise real time location information of the device?
The Applications may collect information about the location of your mobile device but solely for the purposes of providing the user targeted content. We do not share this information with any third parties.
Do third parties see and/or have access to information obtained by the Applications?
Only aggregated, anonymous data is periodically transmitted to external services to help us improve the Applications and our service. We will share your information with third parties only in the ways that are described in this privacy statement.
We may disclose User Provided and Automatically Collected Information;
– as required by law, such as to comply with a subpoena, or similar legal process;
– when we believe in good faith that disclosure is necessary to protect our rights, protect your safety or the safety of others, investigate fraud, or respond to a government request;
– with our trusted services providers who work on our behalf, do not have an independent use of the information we disclose to them, and have agreed to adhere to the rules set forth in this privacy statement.
If the Company is involved in a merger, acquisition, or sale of all or a portion of its assets, you will be notified via email and/or a prominent notice on our Web site of any change in ownership or uses of this information, as well as any choices you may have regarding this information.
What are my opt-out rights?
You can stop all collection of information by the Platform easily by uninstalling the Application. You may use the standard uninstall processes as may be available as part of your mobile device or via the mobile application marketplace or network. You can also request to opt-out via email, at info@replay.app. You may also use the link on your My Account page, or contact the Company directly to have your registration removed from our system.
Data Retention Policy, Managing Your Information
We will retain user provided data for as long as you use the Platform and for a reasonable time thereafter. We will retain your information for up to 24 months and thereafter may store it only in aggregate. We may, at our sole discretion, store your data longer than 24 months. The only exception is if you elect to delete or cancel your registration. In this case your data will be fully removed from our system and is permanent. Accounts that are deleted are not recoverable.
Children
While our app and its content are suitable for all ages, because our platform provides guidance for training purposes, minors under the age of 18 requires the permission of a parent or guardian during the registration process to use our Platform. If a parent or guardian becomes aware that his or her child has provided us with information without their consent, he or she should contact us at info@replay.app. We will delete such information from our files within a reasonable time.
Security
We are concerned about safeguarding the confidentiality of your information. We provide physical, electronic, and procedural safeguards to protect information we process and maintain. For example, we limit access to this information to authorized employees and contractors who need to know that information in order to operate, develop or improve our Platform. We also use an industry leading provider for all transactions and payment processing. Please be aware that, although we endeavor provide reasonable security for information we process and maintain, no security system can prevent all potential security breaches. We are not responsible for breaches caused by third party providers, general security issues that may arise from using mobile or web-based services, or carelessness by users. We will never ask a user for their social security number when servicing your account. If someone posing as a representative of our business contacts you and asks for this information please alert us immediately at info@replay.app.
Changes
This Privacy Policy may be updated from time to time for any reason. We will notify you of any changes to our Privacy Policy by posting the new Privacy Policy on our website at www.replay.app and/or www.perfectgame.org and/or informing you via email or text message. You are advised to consult this Privacy Policy regularly for any changes, as continued use is deemed approval of all changes.
Your Consent
By using the Application, you are consenting to our processing of your information as set forth in this Privacy Policy now and as amended by us. "Processing," means using cookies on a computer/hand held device or using or touching information in any way, including, but not limited to, collecting, storing, deleting, using, combining and disclosing information, all of which activities will take place in the United States. If you reside outside the United States your information will be transferred, processed and stored there under United States privacy standards.
Contact Us
If you have any questions regarding privacy while using the Application, or have questions about our practices, please contact us via email at info@replay.app.
Contact Us
Drop us a line to find out more about our apps, advertising, or partnering with us to grow your business. Existing customers may also use this form if they need assistance with their account (I.e., tech support, log in issues, account deletion, etc.):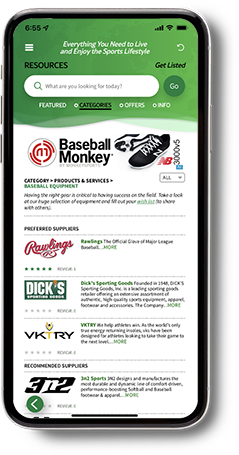 Comprehensive Resource Guide
(Targeted Information, Products + Services)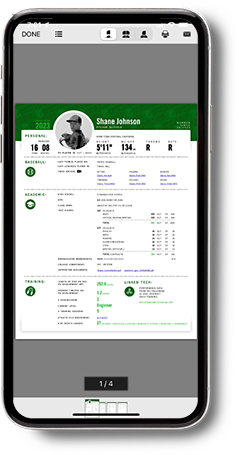 Detailed, Interactive Player Profile
(Personal Info; Performance Data; Linked Videos + More)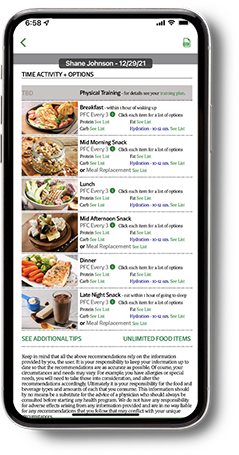 Daily Personal Nutrition + Hydration Plan
(Nutrition Schedule, Information; Hydration Reminders; Likes/Dislikes)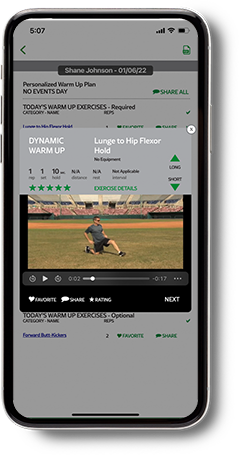 Daily Personalized Physical Training Program
(Dynamic Warm Up, Physical Program, Cool Down/Recovery)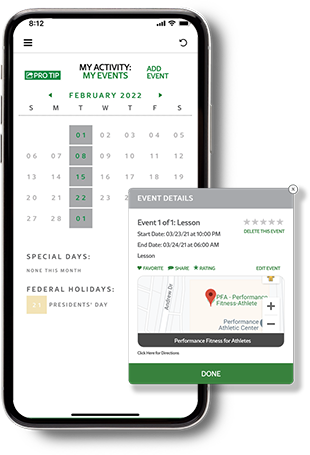 Integrated Event Calendar
(Coordinates Training + Nutrition; Event Details + Directions)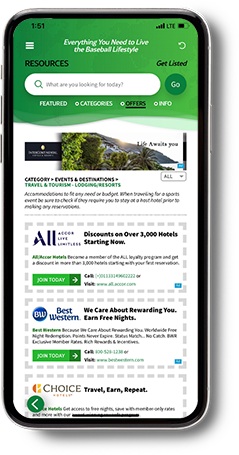 Special Money Saving Offers
(Discounts, Rewards Programs,Birthday Deals + More)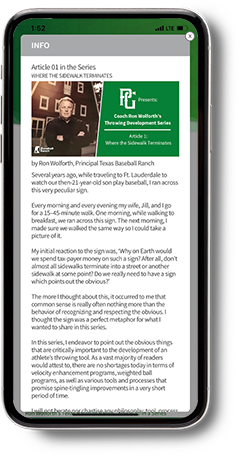 Informational Content
(Articles, Blogs, History, Terminology + More)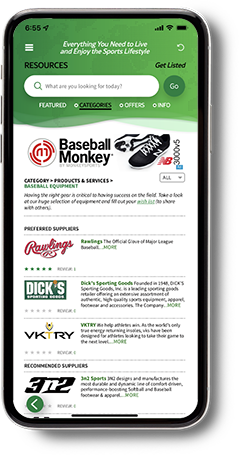 Comprehensive Resource Guide
(Targeted Information, Products + Services)